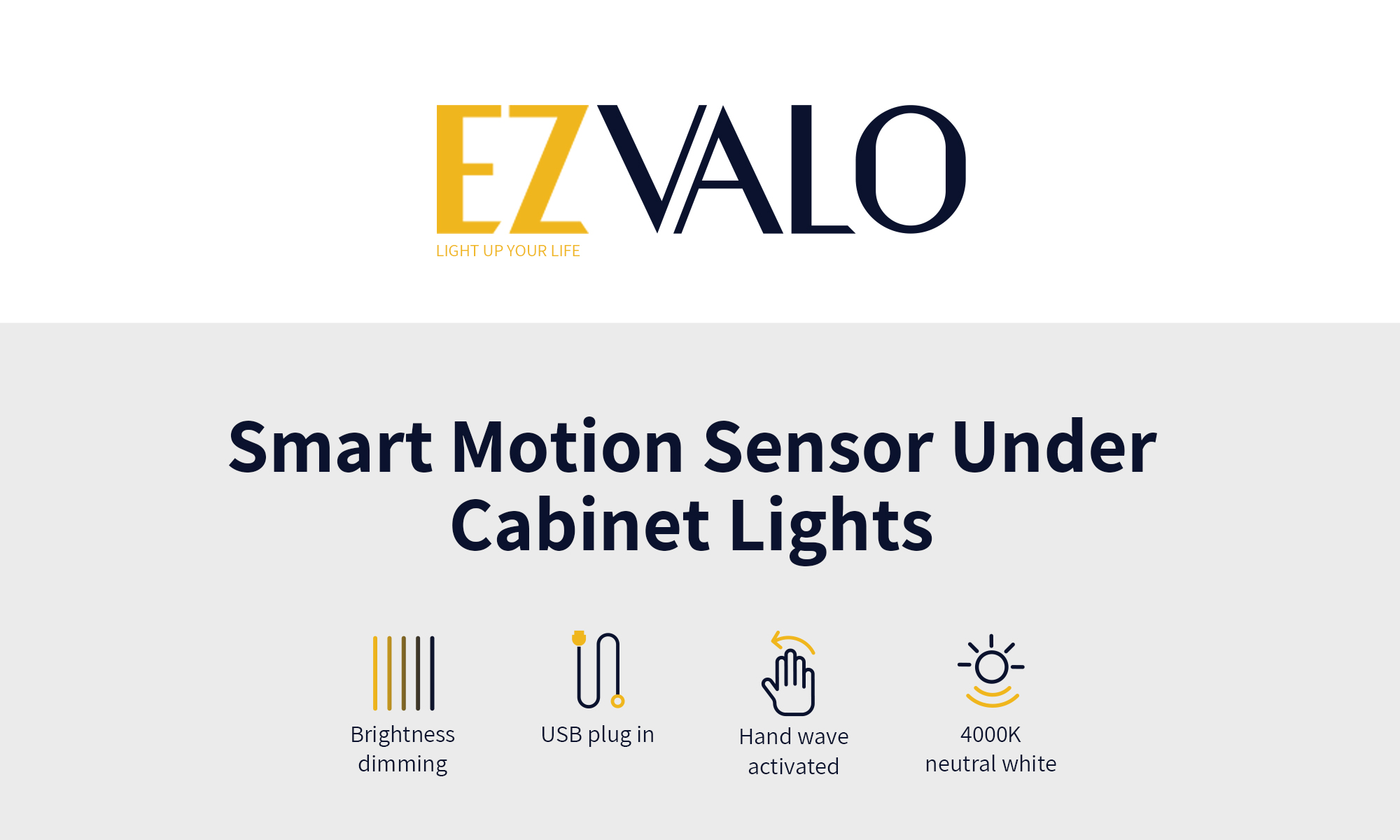 Adequate lighting is required to work safely and comfortably on the kitchen worktop. EZVALO LED Light provide a practical solution for this.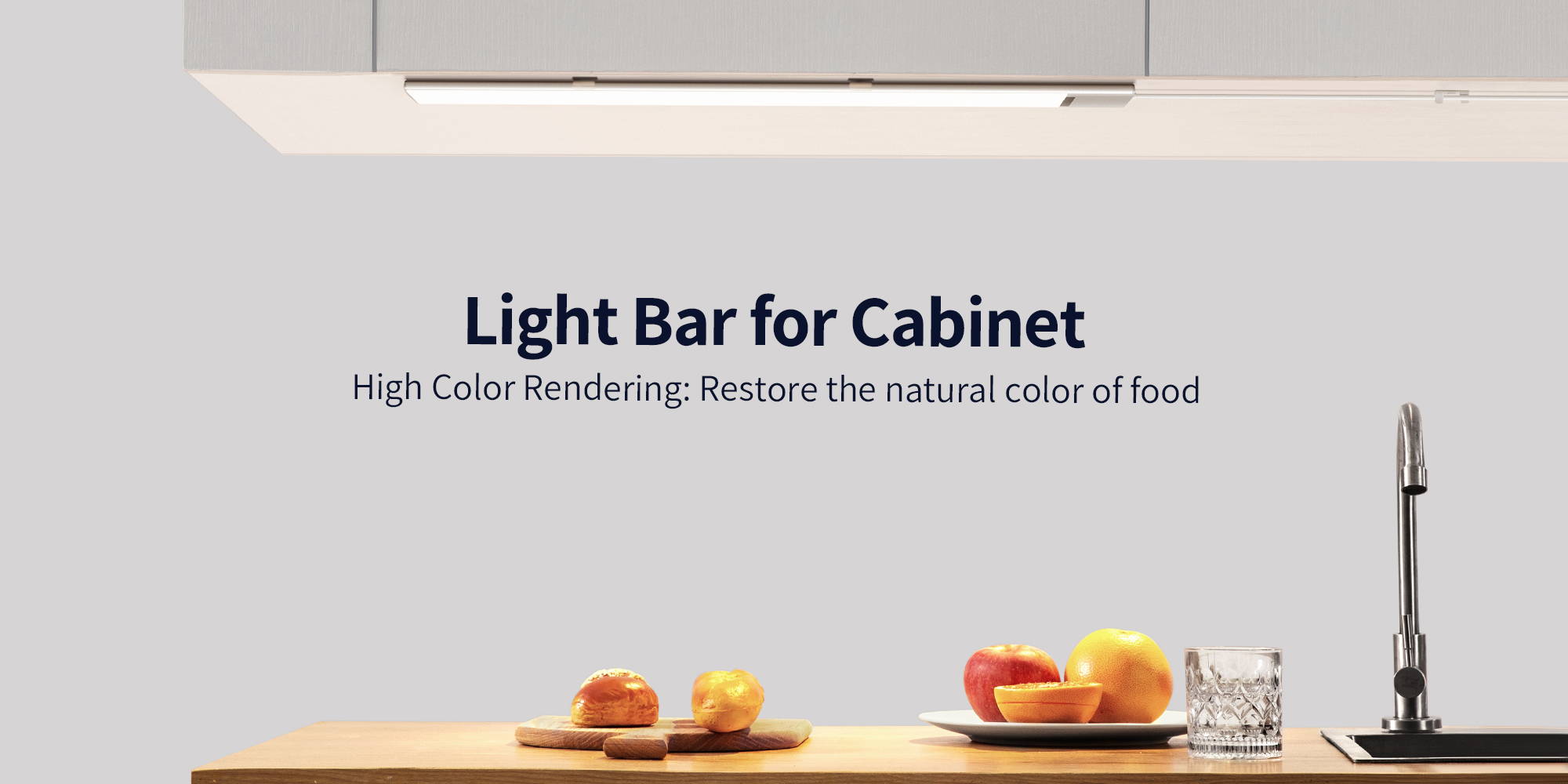 EZVALO Under Cabinet LED Light - Your Great Partner for Your Kitchen Cabinet, Workbench.
More details:
1、Color Temperature: 4000K Neutral White, light up your work life.
2、Color Rendering Index: 80, True-to-life color depiction.
3、USB Cord Length: 1.5m/59.05in, NO adapter included.
4、Sensing Distance: 5.9in/15cm, Flicker & glare-free lighting.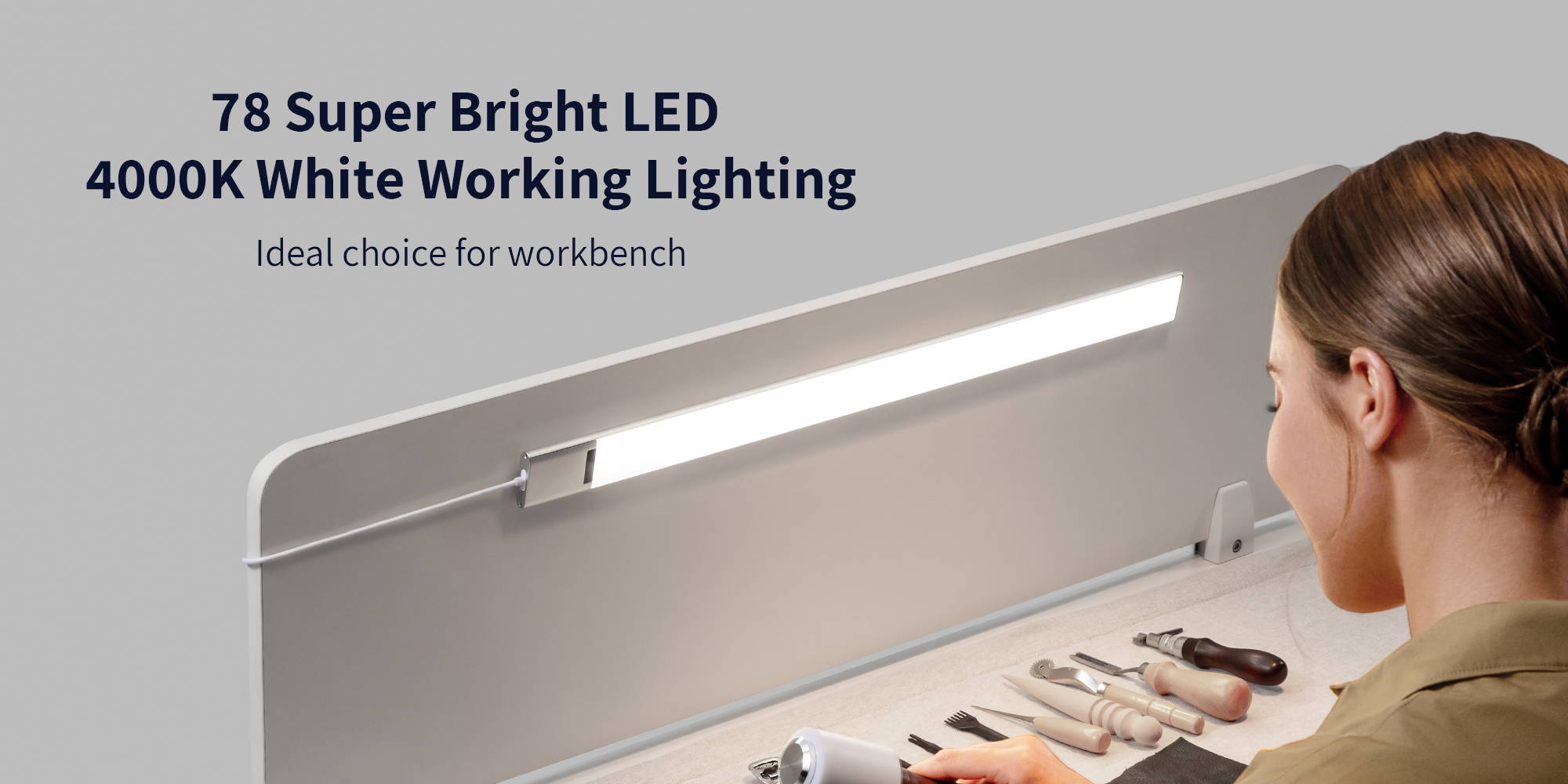 EZVALO IR Hand Wave Activated Under Cabinet Lighting
EZVALO VALA is a handwave activated under cabinet light. Using the latest smart sensor technology, it reads your hand movement and response to you action. A single wave to turn on and off and hover for dimming, this is most convenient yet contactless approach to keep the hygiene standard high on your worktop.
For those of you who are looking to make the most out of their space, we focus on creating perfectly crafted smart-home devices to transform your space however you wish.
We make it USB powered so that the light can be easily installed by anyone, no matter their age or expertise.
Please note that the light does NOT come with the USB charger, you can reuse any of your old USB phone chargers or get a new one. The minimum power requirement of the charger is 5V/1.2A.
Premium Quality and Eye-caring Design
Using space grade aluminum, the sleek and streamlining light body is only 10mm in thickness.
Easy Installation
The stick-on adhesives is waterproof and heat-resistant. Suitable for all types of home environment.
Configuration Memory
Memory Function will remember the last brightness settings.
Safety is the first Priority.
Do not work in a low light condition! The preparation area under the kitchen cabinet is often much darker because of the shadow caused by the main light . Use the under cabinet light instead.
Space Saving
Small desk? why not try the EZVALO wired under cabinet light and utilize the vertical space.
Perfectly Organized
The super thin and clean out look of the EZVALO light goes well with any kind of setup no matter it is a hobby station or a gaming desk.